Latas de pimentón de La Vera VegaCáceres
Latas de Pimentón de La Vera D.O.P. "VegaCáceres" 75g - 750g (neto)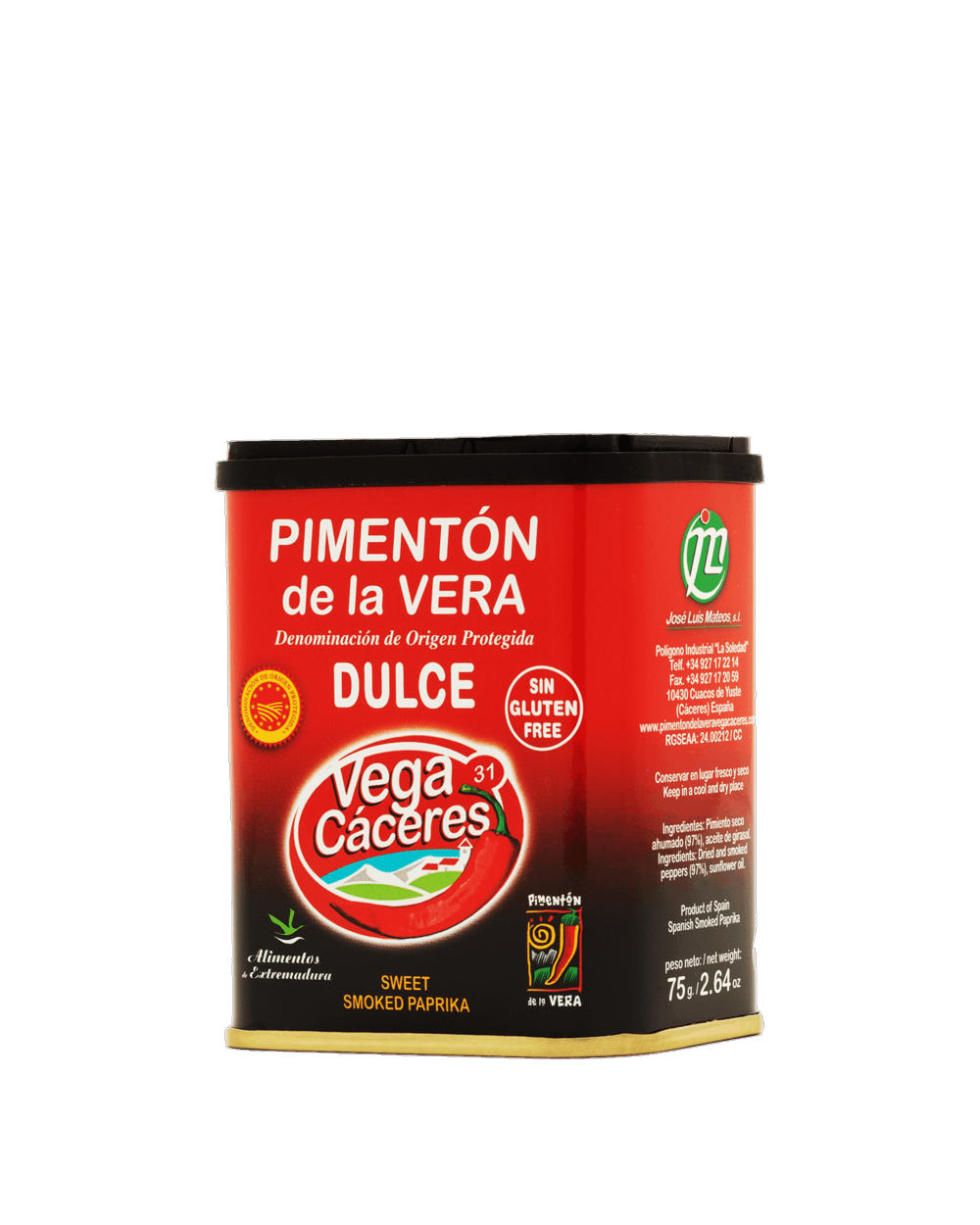 Formato 75g (neto)
Agridulce
Dulce
Picante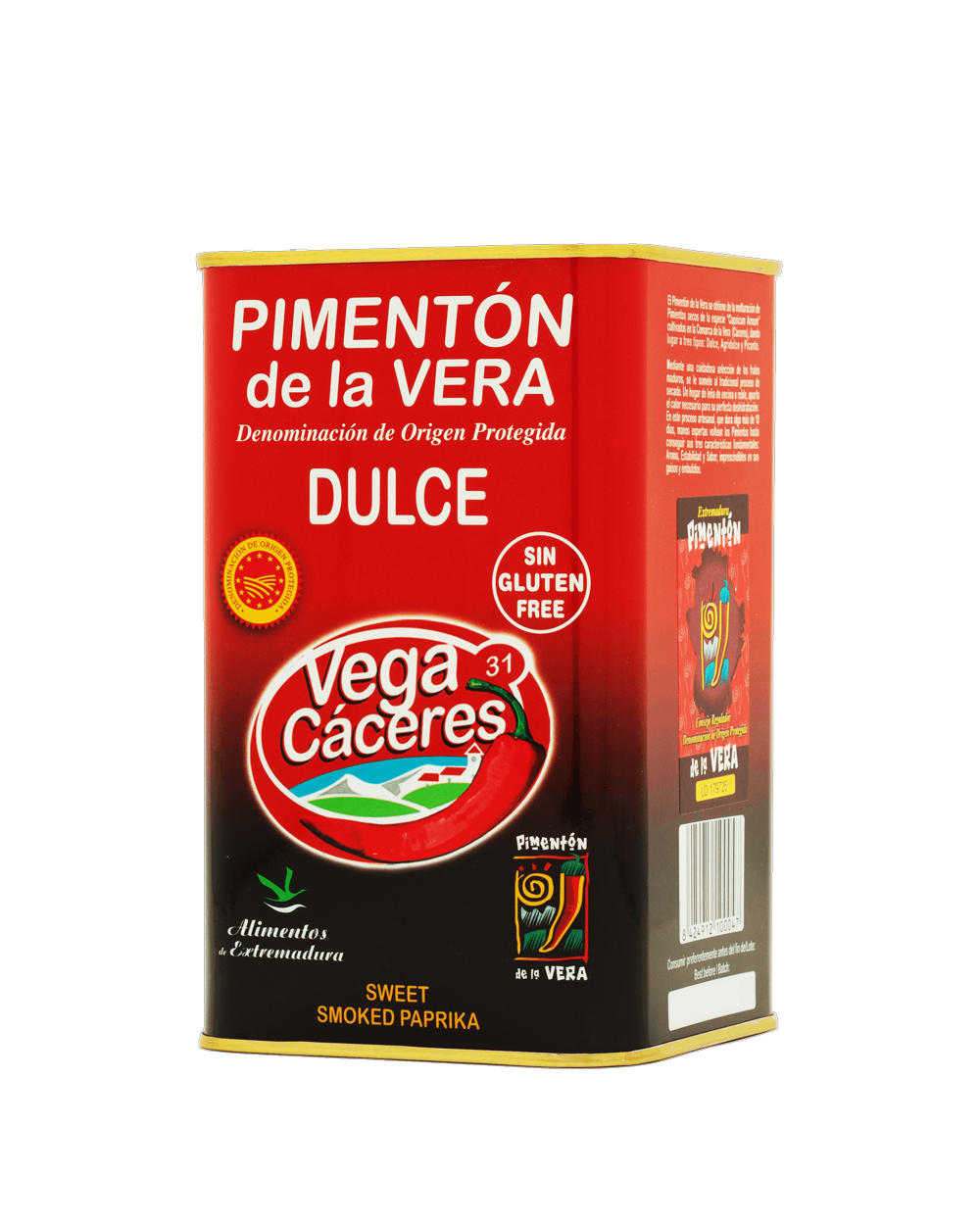 Formato 750g (neto)
Dulce
Picante
An essential element in Spanish cuisine and recognised worldwide. Our paprika is the proud holder of the protected designation of origin, an important synonym of quality.
Nuestras latas de pimentón de la vera cuentan con formatos de 75g (neto) con las variedades dulce, agridulce y picante y de 750g (neto) en las variedades dulce y picante, perfectos tanto para el hogar como para hostelería.
All the flavour of La Vera, on your plates!
More products paprika from La Vera Vega Cáceres